15. februar 2013
Mogens Høegsberg
The Last of Us udskudt fem uger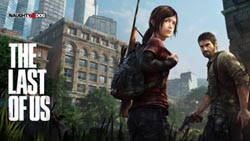 Naughty Dog-studiets nyeste spil, det med spænding ventede postapokalytiske The Last of Us, er blevet udskudt fem uger. Spillet skulle oprindelig have haft release den 7. maj, men det bliver i stedet den 14. juni.
Ifølge VideoGamer.com skyldes forsinkelsen, at studiet ønskede ekstra tid til finpudsning af spillet. Dette betyder, at spillet udkommer i samme uge, som årets Electronic Entertainment Expo (E3) afholdes, hvilket næppe kan være tilfældigt – i øvrigt er det under årets E3 at de fleste regner med at høre officielt fra Sony om deres planer for den kommende PlayStation 4.
Se traileren til The Last of Us herunder.
Kilde: VideoGamer.com
[youtube]http://www.youtube.com/watch?v=W01L70IGBgE[/youtube]