2. december 2011
Mogens Høegsberg
Ny Mad Max-trilogi?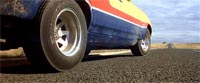 Rygterne svirrer om, at George Millers kommende Mad Max-fortsættelse, Mad Max: Fury Road, potentielt kan blive den første i en ny trilogi. At det ikke bare er snak understreges af, at Miller ifølge sin mangeårige producer-samarbejdspartner Doug Mitchell, allerede har skrevet manuskriptet til en efterfølger og er ved at lægge sidste hånd på manuskriptet til en tredje film:
"We started with [Fury Road], but we then started to do a second story and a third," he says. "We've written the script for the second and almost finished the third. We never intended to, they were part of the exploration of the characters."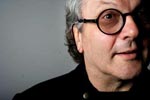 Udtalelserne faldt i et langt interview med Miller og Mitchell i Australian Financial Review, som kan læses i sin helhed her: George Miller's New Script. Mitchell antyder også lidt om filmens budget. Han siger ikke noget præcist tal, men siger, "it's massive":
"If it's above $100 million it's a big budget," says Mitchell. "This is a bigger budget. People have speculated around $200 million [which] I'd neither deny nor confirm. It's a massive film."
Optagelserne til Fury Road skulle være begyndt i Australien i september 2010, men blev forsinket af, at uventet nedbør havde fået den ellers så tørre australske ørken til at blive alt for grøn til Mad Max-filmenes postapokalyptiske fremtid. I første omgang blev optagelserne skudt til april 2011, men fortsat nedbør betød, at problemerne bestod. Nu er planerne i stedet at optage i Namibia fra april 2012.
Det har naturligvis længe været kendt, at vi ikke får noget at se til Mad Mel Gibson i den nye film, og rollen som Max Rockatansky overtages i den nye film af Tom Hardy (Bronson, Inception) og også Charlize Theron skulle være ombord.
Bliver den nye film værd at se? Det vil kun tiden vise. Hvis ikke, kan man altid tage et spil Road Warriors og drømme sig tilbage til de gode gamle dage, inden Tina Turner dukkede op i Beyond Thunderdome (1985).